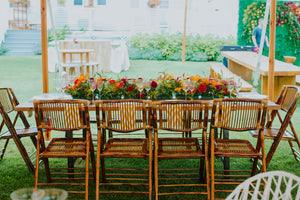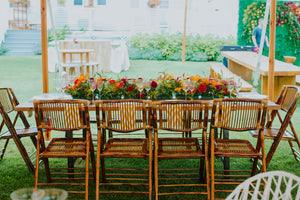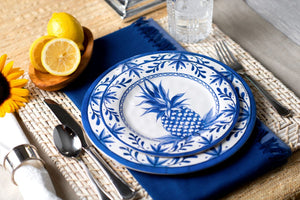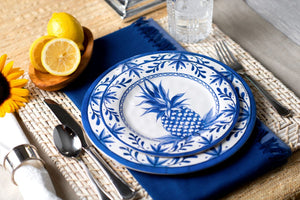 The perfect plate set for your
Stylish, unbreakable, dishwasher safe, and eco-friendly bamboo plates.
Take a look at our fabulous wedding decor.
Bloody Mary Kit
Save time and money by ordering a drink kit for all your festive cocktails. Just buy your liquior and we will send you everything else. Cheers!
Drink Kits
Facy Drinkware
Impress your guests with some fancy drinkware this summer. We have everything from beautiful wine glasses to beer tasting kits.
Glassware
Keep it cold
Whether it's champagne on ice or "Rosé All Day," make sure you keep it cold. We have a large selection of drink buckets and galvanized tubs for large parties.
Ice Buckets
Hello Gorgeous
Let's Party
Check out our fun and unique party collection the will impress even the most discerning quests.
Shop Party Essentials
What our customers are saying
★★★★★

Adorable! I bought this for a Mimosa Bar for my daughter's bridal shower last weekend - it was a big hit!

Karen
★★★★★

The cards were sturdy and cute in a ring shape. It was super fun and caused a lots of laughter. It was a good choice for one of the games at the bridal shower.

Yvette

Deer Park, NY
★★★★★

These bridal party shashes are beautiful in person. They not only have all the attendants shashes, but also the Brides too!

Meghan
★★★★★

I am so pleased with the product! It is going to make my wedding reception beautiful.

Goldysgirl

Buhl, Idaho
★★★★

Simple basics with spring /floral motif. Nice for shower or b'day. Everything included and ready to put to use. Delivery was faster than expected! And price was reasonable - saved gas n time by not running around town

Jacqueline
SOME OF Brands we work with
Our standards
Why buy from us?
By purchasing from us you are supporting small businesses. Learn more about our company philosophy.
Learn more